Fund for Rural Armenian Midwifery Education -FRAME
Once again Midwives Martha Boudakian and Brenda Surabian will be traveling to Armenia to work with Midwives and Moms in March.
They will be teaching skills labs to the midwives, prenatal yoga to the moms and providing health care to the women of rural Armenia. We will be purchasing some disposable items to bring but we hope to fill a suitcase with donations of reusable supplies. Here are some items that would be appreciated tremendously!
You can buy these on
Everything Birth
with our special 10% discount: 
Coupon Code AM16
at checkout PLUS we will put 10% of that toward free product for the trip!
Meet The Midwives: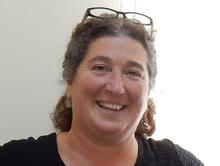 Brenda Surabian CPM
Brenda Surabian has over 20 years experience as a Certified Professional Midwife and has been working for her community as an Emergency Medical Technician since 1991.

Brenda was called to midwifery in 1982, when she gave birth to her first child. Her desire to increase service options for women was driven by the limited choices available for women in rural communities. In 1995, she started Sacopee Valley Birthing Services in Maine.

Brenda has served as a preceptor for students in the US, Jamaica and Senegal and has been an advocate for health promotion in communities at risk.

In 2015 Brenda travelled to Armenia to spend time assisting as a midwife in rural clinics outside of Yerevan in collaboration with the medical team from the Children of Armenia Fund.

Brenda has been inspired and motivated by the holistic and comprehensive approach of the midwifery programs she has assisted with and started the FRAME project in April of 2015.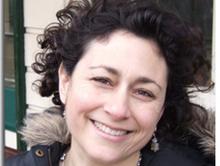 Martha has been as a midwife for over 15 years. She has experience serving in both rural and urban communities; providing hospital-based homestyle midwifery care and well woman care. She is also fortunate to have worked as a midwife and women's health care consultant as well as educator in Armenia, where she lived with her family for several years.

Martha is board certified as a nurse midwife by the American Midwifery Certification Board and she maintains her certification through continuing education. Martha has entered into the FRAME project in 2015 as an advisor and educator, utilizing her extensive experience to share best practices and provide insight into Armenian culture.

Martha and her partner Vincent have two lively daughters, both born gently into the hands of midwives. In addition, she is a dedicated practitioner of yoga, and she enjoys weaving, cooking, international travel, and hiking.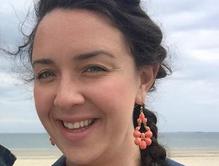 Sarah Clinton, has worked in the non profit social services sector for over 8 years. She attended the University of New Hampshire where she majored in Women's Studies and developed a passion for advocacy work.

Sarah joined the North Florida Health Corps in 2007 as an AmeriCorps member and served in Jacksonville, FL as a Care Coordinator for the Medical Home for Homeless Children's project. Sarah also created and facilitated community health programs in the Jacksonville area geared towards increasing community member education and empowering individuals to be active, engaged participants and drivers in their health care. Sarah has multiple years experience in case management, program facilitation, research and community advocacy.

Sarah is currently overseeing an AmeriCorps program and members within the Boston Public Schools as well as obtaining her Master of Social Work at the Simmons School of Social Work in Boston.